Spot Welding Machine.
X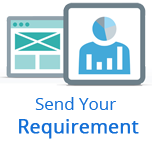 Spot Welding Machine from Helvi italy MODEL: SPOT CAR 9500

Spot welding equipment.. this is a transformer type spot welding machine.
dent puller can also be attached to it and can be used as dent puller which is a optional kit
(MODEL: SPOTCAR DIGIT 9500)
Robust single-phase digital multifunction resistance welding unit, with microprocessor control, particularly suitable for car body repair. The convenient display makes it easy for the operator to set and read the sport-welding parameters.


SPORTCAR DIGIT 9500
(1ph)
400V 50/60Hz
Power 50%
KW
214
Max peak power
KW
42
Delayed Fuse
A
32
Vo MAX
V
12
Amp.
Max A
9000(3,5%)
Max
Mm
2,8 + 2,8
Mm ( LxWxH)
355X390X350
mm (LxWxH)
400X560X410
Kg
48
Code
NO
9950013
TRINITY SALES & SERVICES
Unit 6 & 7, Gulmohar building, Agarwal Greenways Complex, Near Thakur Mall, Dahisar Check post, Mira road east, Mira Bhayandar - 401104, Maharashtra, India
Mr. Tushar Yogesh Parmar (CEO)